Tbilisi-Portland Youth Entrepreneurial Exchange Program 2019
Overview
The Global Youth Entrepreneurs' inaugural Tbilisi-Portland Youth Entrepreneurial Exchange Program brought Startup Weekend Youth Tbilisi 2018 participants and their peers and School XXI Century faculty to Portland, Oregon, USA, to participate in an engaging and exciting entrepreneurial event, interact with students from local schools, and experience cultural and English-language immersion.
Participants worked on an entrepreneurial project seeking to connect communities while learning from renowned American innovators, government officials, and content experts in the forward-thinking and innovation focused city of Portland, Oregon. Students will make their concept come alive through engaging in intense mentor-supported collaboration, innovation, prototyping, connecting, alliance-building, learning and taking action.
Portland, U.S.A.
Global Youth Entrepreneurs HQ
When: May 11–20, 2019
Who: Levan Gvineria and Luka Todua (10th grade, School XXI Century, Tbilisi), Mariam Gogidze (11th grade, European School, Tbilisi), and Irma Kalmakhelidze (teacher, XXI Century)
sponsored part of the exchange and hosted the group for a special dinner.
sponsored Startup Camp Youth Portland.
School XXI Century sent a group of students and a faculty member on the exchange.
provided in-kind support of space and materials.
received the students for dialogue.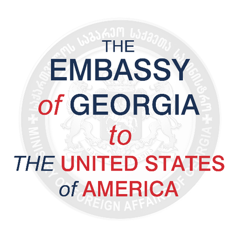 represented the Georgian government in Portland for the exchange.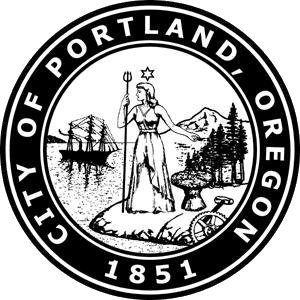 Mayor Wheeler received the students at City Hall.
received the students at its Portland office.
received the students at its Portland office.
received the students at its World HQ.
received the students at its Portland facility.
sponsored two prizes at Startup Camp Youth Portland
Itinerary
Day 0, Saturday, May 11: School XXI Century group arrived in Portland at night and settles into homes of host families.
Day 1, Sunday, May 12: Group toured Columbia Gorge, including Multnomah Falls and Bonneville Dam and Fish Hatchery. Rebecca Mischel and Andy Olshin held host family and visitor dinner at their home.
Day 2, Monday, May 13: Group met project hosts at WorldOregon and settled into workspace. Visited City Hall and met Mayor Wheeler and Chido Dhliwayo, the City's International Relations Director in the Office of Government Relations. Students shadowed classes at Catlin Gabel School in the afternoon. Mariam Gogidze from the European School of Tbilisi arrived in Portland at night.
Day 3, Tuesday, May 14: Students began work on an entrepreneurial project tackling homelessness in Portland. WorldOregon Youth Leadership Coordinator Laura Lyons provided mentorship throughout the week. Group heard Gambian gender rights champion Jaha Dukureh speak at an event organized by WorldOregon.
Day 4, Wednesday, May 15: Students continued working on project and visited Autodesk for feedback from staff.
Day 5, Thursday, May 16: Students visited eBay's Portland office for feedback from staff and completed preliminary project documents. Dinner at Kargi Gogo.
Day 6, Friday, May 17: Students toured Nike World Headquarters and heard former President of Mexico Vicente Fox speak at Columbia Sportswear at a WorldOregon-organized event. In the afternoon took part with 50 local peers in Startup Camp Youth Portland Day 1: introductions, ideation, and pitching.
Day 7, Saturday, May 18: Startup Camp Youth Portland Day 2. Participants worked in teams ("companies" or "non-profits") under mentorship from local experts to develop viable enterprises. A panel of distinguished speakers on diplomacy and entrepreneurship, featuring retired Ambassador Kenneth Fairfax, Givi Zedelashvili of the Georgian Embassy, and Bryan Farris of Nike Innovation capped off the day.
Day 8, Sunday, May 19: Startup Camp Youth Portland Day 3. Teams continued business development with the help of mentors and then presented their work to a panel of student and invited expert judges that evening. Before the event closed the students from Georgia told the audience about their impressions from the week and their newfound ambitions, and engaged in an exchange-oriented dialogue with some American counterparts.
Day 9, Monday, May 20: Group visited Intel, discussing youth entrepreneurship and exchange with staff and touring a virtual reality lab. Farewells said. XXI Century group departed in the evening, and Gogidze departed the next morning.