Startup Camp Youth Portland 2019: Connecting Communities Through Social Entrepreneurship
Overview
Startup Camp Youth Portland will bring together Portland-area high school students, entrepreneurial professionals and content experts, government and NGO representatives, and students from Georgia (the country!) to engage in entrepreneurial ideation, pitching, and competition. Participants will focus on addressing pressing social, environmental and economic issues with the goal of connecting communities and cultures.
Participants will develop businesses, nonprofit organizations, products, and services that make a positive impact on the world while learning entrepreneurial skills, working toward innovative solutions to counter the increasing polarization and disconnectedness within the globalizing world. Students will form teams and bring their concepts to life by engaging in intense mentor-supported collaboration, innovation, prototyping, connecting, alliance-building, learning and taking action
Participants are coming from the following schools (in-progress list):
Catlin Gabel School

Cleveland High School

De La Salle North Catholic High School

European School (Tbilisi)

Grant High School

Jesuit High School

Lincoln High School

Oregon Episcopal School

School XXI Century (Tbilisi)

St. Mary's Academy

Sunset High School

Tualatin High School
Cost
$40 to participate. Meals, snacks, supplies, and swag are included. Financial aid is available to students who need it. Please inquire at globalyouthentrepreneurs [AT] gmail.com.**
PRIZES FOR WINNING TEAMS
For 1st-place team: All expenses paid trip to Seattle and opportunity to present at Investor Showcase. Trip will also include meetings with Seattle based business leaders and exclusive access to entrepreneurial venues.

Leadership Award (one male student and one female student chosen): full scholarship to a Young Entrepreneurs Business Week program ($995 cost)

For 2nd-place team: invitation to tour Nike campus and meet with leading Nike innovators
Itinerary
DIPLOMACY PANEL
On Saturday night, Global Youth Entrepreneurs and WorldOregon will jointly hold a panel on diplomacy, with sub-themes of entrepreneurship and youth engagement.
Speakers:
Kenneth Fairfax, US Ambassador (ret.) to Kazakhstan, US Foreign Service; Former National Security Council Director for Russia, Ukraine, and Eurasia, Executive Office of the President of the United States
Bryan Farris, Sneakerologist, Nike
Givi Zedelashvili, Commercial Officer, Embassy of Georgia to the United States
**Cancelled registrations will only be refunded 50%, if made at least 24 hours before the event start. No refunds will be issued for later cancellations.
Portland, U.S.A.
Catlin Gabel School
When: May 17-19, 2019
Who: Portland area high school students and high schoolers from Georgia (the country).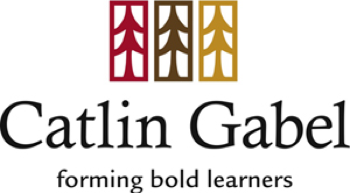 is hosting and sponsoring the event.
Details
Over the course of the weekend, participants will:
Participate in creative ideation sessions with peers and mentors

Learn to use visual strategy tools (like the Business Model Canvas above)

Engage design-thinking and lean-startup methodologies

Ask questions, build and iterate upon prototypes, and get professional feedback from successful American entrepreneurs

Take part in a due diligence session with seasoned investors

Build a sustainable, inclusive organization

Talk to community members about their business ideas (customer validation)

Forge alliances

Find sponsors

Build relationships with peers and mentors that will impact their lives well beyond the event.
What is Catlin Gabel School?
Catlin Gabel is widely regarded as one of the top schools in Oregon, and is located in Portland, the state's largest city with a metropolitan area population of 2.5 million. Catlin Gabel is a "progressive independent day school where teachers build transforming relationships with each student, honoring each child's innate capacities, encouraging exploration, welcoming questions, and always presenting new intellectual and creative challenges to our young scientists, storytellers, artists, and athletes. Catlin Gabel supports inspired learning leading to responsible action through dedicated teaching, caring relationships, a challenging curriculum, and community service. We value each person's effort, imagination, and positive contributions to the community. We celebrate being inclusive and the partnership between family and school."
Craig Masback, Vice President of Sports Marketing for Greater China, Nike
Eric Rosenfeld, Founder, Oregon Venture Fund
Andy Robbins, Founder, Oyster PDX
Craig Robbins, Product Development Intern, Smith Optics
Shashi Jain, Innovation Leader, Intel
Nicole Taylo, Marketing and Business Teacher, Sunset High School
Erin Bray, Teacher Delight Specialist, Construct Foundation
Rob Taylo, CEO, SinglePoint Communications
Givi Zedelashvili, Commercial Officer, Embassy of Georgia to the United States
Martin McClanan, Principal, MM Advisors
Cindy Murray, Upper/Middle School Learning Specialist, Catlin Gabel School
Student Mentors
Taji Chesimet (De La Salle)
JUdges
Stephen Gomez, Manager, Project^
Mel Tilkicioglu, Executive/Owner, Three Phase Electric
Student Judges
Taji Chesimet (De La Salle)
Li Lambert (Catlin Gabel)
Britt Masback (Catlin Gabel)
organizers
Li Lambert (Catlin Gabel)
Britt Masback (Catlin Gabel)
Solomon Olshin (Catlin Gabel)
Seth Talyansky (Catlin Gabel)
Acknowledgments for Outreach Assistance
Soumik Chakraborty (Jesuit)
Taji Chesimet (De La Salle)
Peter Naumoff (Grant)
Anika Rai (Catlin Gabel)
Felipe Rueda Duran (Catlin Gabel)
Keshav Siddhartha (Jesuit)
Ryan Westcott (OES)